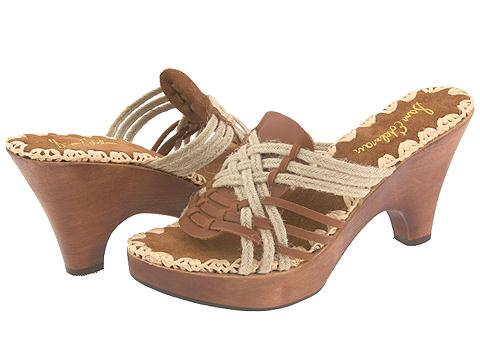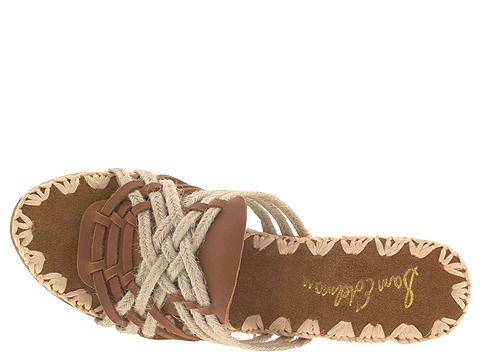 I was in the mood for shoe shopping, and went to 6pm.com to check out their current deals. I came across these sandals. I was attracted to them instantly because they look cute and SOOO comfortable. Perfect for summer!
These sandals got very good reviews on Zappos Canada (OOS on Zappos USA). I ordered them on Friday afternoon, and arrived on Monday. So fast! When you're ordering from this site, pick Priority Mail instead of UPS. It's SO much faster! ☺
They look pretty chunky in real life, because of the thick platforms. I think they wouldn't look good on wide feet. The rectangle-shaped leather decoration makes feet look wide. One reviewer on Zappos Canada said the same thing. Luckily, they look fine on me since I have small feet.
Overall, I'm happy about this purchase. I love the crisscross straps design, and the details on the edges. The suede leather cushion is really comfortable and they have nice arch support.
❤❤❤❤❤❤❤❤❤❤❤❤❤
Parissa Wax Strips Mini Eyebrows Design @ $8.69 each
I bought them from Drugstore.com, for
$26.07 shipped.
I earned $5.21 (pending) Bing cashback. Yay!
I bought multiple because the only grocery store that carries this brand doesn't have them in stock anymore. So, I ended up buying a different brand, .... big mistake... The wax strips I bought had poor design. The wax was transparent. I accidentally placed the strip too close to my eyebrow, now that eyebrow has a bald spot! (=__=)
Good thing that eyebrow is covered by my side bangs and I'm able to fill in the bald spot with a pencil eyeliner. *sigh*
I received my Olay Quench rebate check in the mail today!!
I purchased the Olay Quench lotions in the beginning of January (
Blog
). I mailed out the rebate form + receipts on January 4th. So the processing time's only a month !! Yay free lotions!