Yay weekeeeennndddd !! =D
I started the day by reading an email from stilacosmetics.
Don't miss out on your last chance to get your Smudge Pot in Golden Noir (a $20 VALUE) FREE with ANY purchase!
Enter coupon code: FREEFALL at checkout
Offer ends on Monday night at midnight. Pass it on!
Review
I bought the cheapest item on the site, a $2 refillable compact.
So total after $7.95 shipping (eeww!) is
$9.95 shipped
!!
That's 50+% saving! Well, that's because I don't get sales tax. ;-)
Can't wait to try it out !!
❤❤❤❤❤❤❤❤❤❤❤❤❤

I received my Ma
cy's order a few days ago. I bought them during their labor day sale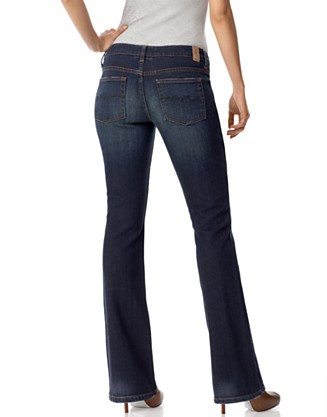 American Rag Boot-Cut Jeans, Creola Wash (Orig. $39.99)
When I bought them, they were on sale for $29.99, PLUS they had this $10 off of any jeans purchase deal. So I bought them for
$19.99 shipped
.
I was able to avoid their overpriced shipped $8-$12 shipping fee by buying one of their "Rock It" clothes from their American Rag line. I'll return it the next time i'll go to their dept store. ;-)
I was planning to keep it if it's nice, but the top I got was too big for me.
I LOVE AMERICAN RAGS jeans! They are the only jeans that fit my body perfectly like gloves. Plus, because of their odd sizing, I feel skinnier. I usually wear size 5/7 junior jeans or size 4 women jeans. For AR jeans, I wear size 1 !! LOL i'm such a dork.
American Rag Smocked Convertible Maxi Skirt or Dress (Orig. $45)
I bought this skirt for
$14.99
. I had been drooling over it since they released it around early spring. I LOVE MAXI SKIRTS !! But unfortunately, I have to return it, because I ordered one size too small. Also, it looks awkward and uncomfortable as a skirt. The bumpy design around the waist doesn't look right. It looks cute as a strapless dress though, but I don't like wearing strapless dresses.